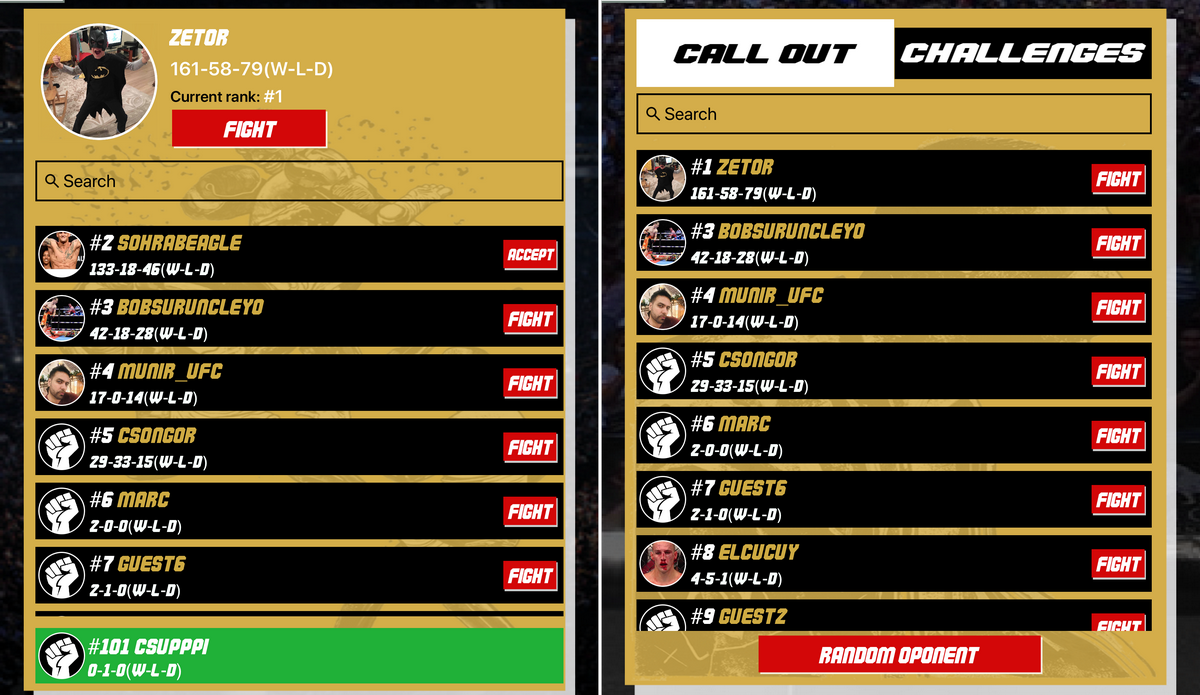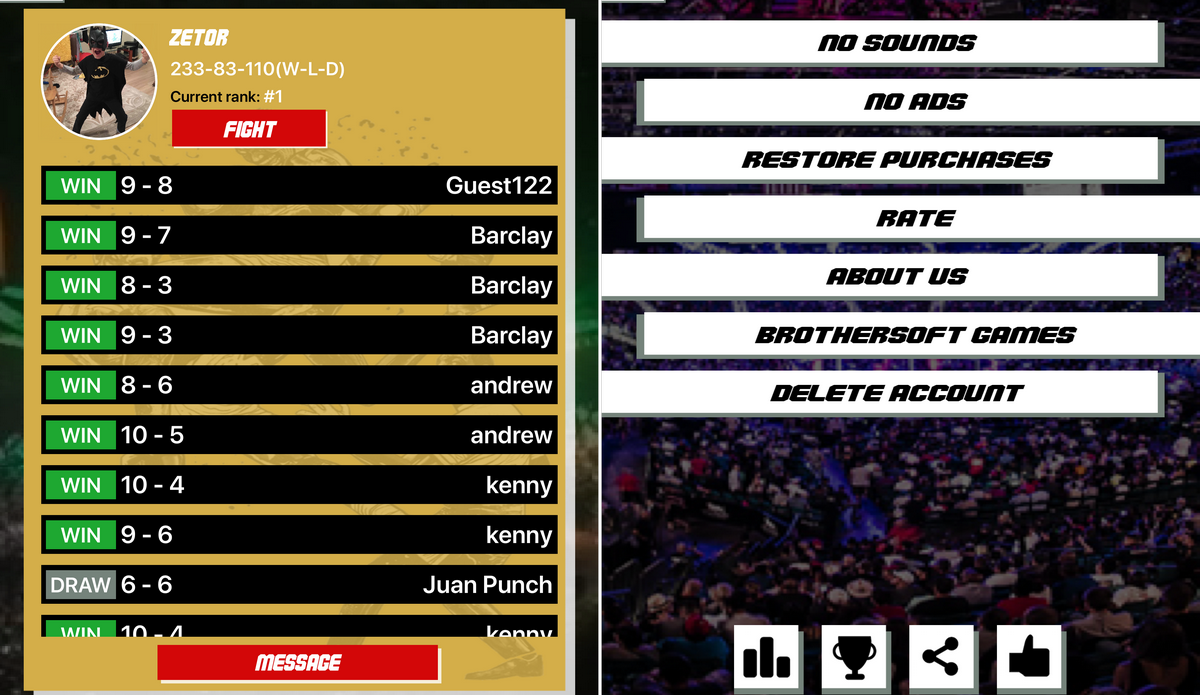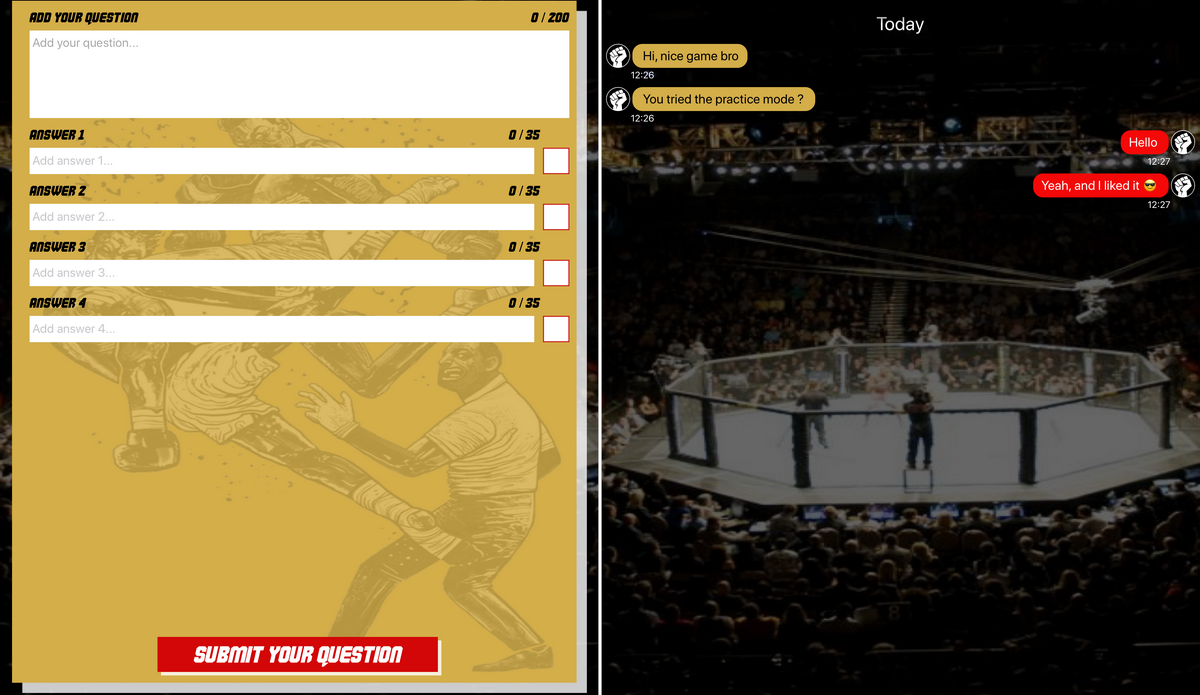 MMA Quest - To Real Fight Fans
Do you like mixed martial arts? Are you a true UFC fan? Dear players - as many of you requested we implemented the ability to call out and play online with the registered users of the application. As a 1st step register a user account, enter "Online Challenges", "Call out" other players or go to challenges and "Accept" the call out from others. Look at the Rankings and compare your score with other players.

Practice Mode - you can continue to use the application as before. Play Global Quest, Country & Fighters Quest. Prepare yourself for the call out.

Daily challenge - we implemented the Daily Challenge option that enables you to collect coins. You can use the collected coins to unlock Country or Fighter packages.

Chat - the new version of the application has integrated chat so that you can exchange text messages with one another.

Upload your own question - we added the functionality for you to upload your own question. Send us questions about your favorite MMA fighters. We'll review the questions sent to us and we'll make them available to all the MMA Quest application users.

Test your knowledge by answering the most exciting questions from the world of UFC / MMA prepared by a group of hard-core fans. Compete with all the UFC fans around the world. Checkout your top scores and ranking.

Points - For the 1st good answer you get +10 points 2nd good answer in a row +30 points 3rd good answer in a row +90 points -> you can get up to 500 points / question.

Don't miss -> you give a wrong answer and the point system restarts Make sure to have the longest possible winning streak in order to earn high scores.

Hints - You can use a hint to hide a wrong answer. Use your hints when you are uncertain. Don't let the winning streak to end. You can purchase additional hints if needed.